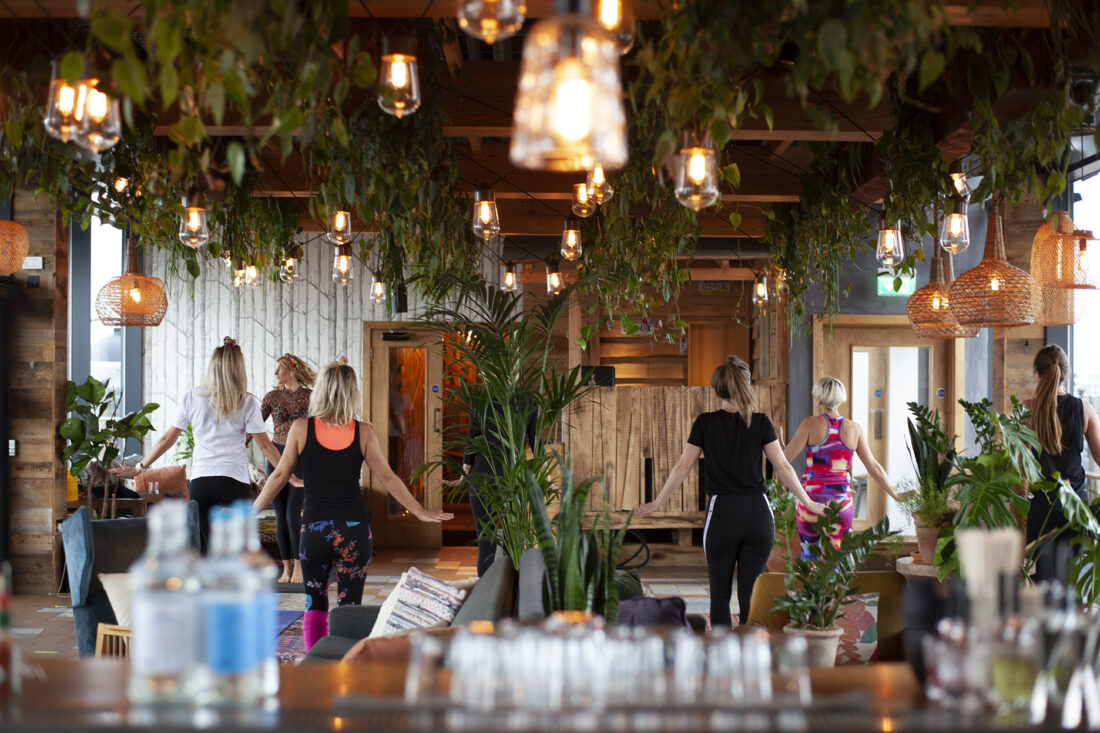 London studio classes are back!
Come join us at our new weekend VOGA & Coffee sessions in London's latest rooftop bar, The Nest at Treehouse Hotel London.
Opening early exclusively for our class, enjoy a socially distanced VOGA class followed by a complimentary barista brewed coffee, tea or juice. If you fancy making a meal out of it, check out Treehouse's top rated modern Mexican brunch menu that is raising the eyebrows of The Telegraph, The Nudge & Evening Standard.
Classes are fortnightly and there are two sessions at 9:45am and 10:45am. To book your ticket head over to our ticket partner's Design My Night.
To reserve your table for brunch after the class please contact The Nest's restaurant Madera directly on 020 3988 4273.