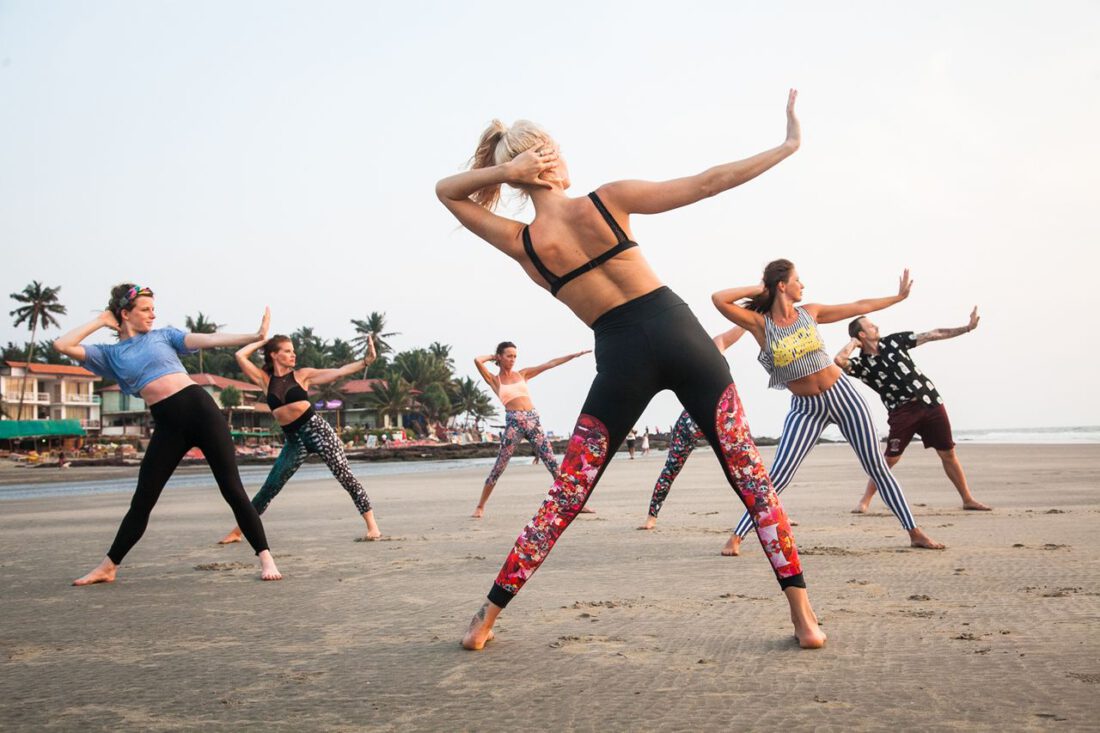 Voga Body Goa – Feb 2016 – Voga goes to Goa
Fresh from VOGA residencies at Soho House London, Istanbul, New York, and Berlin over the summer, Juliet Murrell, creator of the cult exercise and lifestyle movement sweeping the globe, is set to host her first VOGA retreat on the beaches of Goa.  
"Having completed my yoga teacher training in Goa in 2011 before going on to launch VOGA in London in 2014, I was inspired to take VOGA back to its yogic roots in an environment that envelops you in that sense of infinite freedom and possibility, allowing you to escape the everyday, open your heart and truly free your being." says Murrell. 
"It was during Lucy's first yoga retreat in Goa, 'New Beginnings' that I attended in 2012, encouraging us to follow our own authentic path, that unconsciously sewed the seed for my VOGA concept, so joining forces with Lucy on this retreat was a perfect synergy."
Staying at the beautiful eco-luxe villa complex 'Kaju Varo' in Ashwem, North Goa, Retreat guests will begin each day with a grounding,slow but strong Vinyasa-style yoga class to wake the body gently and prepare the muscles for a more energetic, early evening VOGA session with some of our favourite guest DJs. Guests can also look forward to leisurely exploring the area and local beaches, guided meditation sessions, spa and massage treatments,plus day trips and the much-celebrated spice and night market. The week wraps up with a classic Goan party night for those keen to dance out any residual stress and tension before the journey home.   
"For those who find yoga too serious or overtly spiritual, VOGA borrows from some of the best parts of the discipline to make it more accessible to a wider community by adding elements of dance, creativity and expression into the art form while seriously honing body and mind," says Murrell.
"I began my career as a set designer in fashion and film, I'm now entering a lovely organic phase of merging all my passions into one practice. I love seeing how students experience VOGA, finding their own style and empowerment through striking strong aligned poses…And how this ultimately translates into their everyday life." 
Up for a change? Make 2016 your NEW BEGINNING with VOGA GOA!
The 7-night VOGA GOES TO GOA retreat runs from 22–29 February, 2016; £870pp (excluding flights and transfers). Book via Lucy – chayaretreats.com.