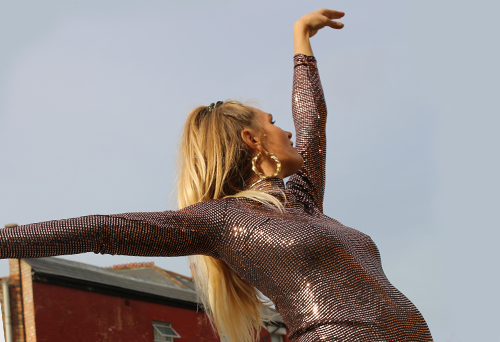 New VOGA Mama classes in London
Come join us at our new VOGA Mama pregnancy fitness classes, a yoga and dance fusion work out especially designed for expectant mamas, in Studio Soma, a curated wellness studio in the heart of Stoke Newington, East London.
VOGA Mama offers the buzz of a work out whilst also safely preparing the body and mind for birth. Classes will be run by House of VOGA founder Juliet Murrell who is expecting a baby herself. Join us for this unique opportunity and class!
Our No. 1 priority it to keep our mamas safe at this time. We strictly follow (and exceed) government Covid-19 heath and safety guidelines. Classes are kept small and exclusive with a maximum of 6 mamas at a time.
"Expecting mums can now enjoy all the benefits of the original VOGA sequence via a special new class designed especially for pregnant women. The routine hones in on resolving the classic body insecurities of many expectant mums; we focus on arm gestures designed to both tone and build a sense of female power, shoulder and neck exercises to release pre-birthing anxiety, thigh and hip opening techniques to strengthen the body for birth and breath flow to calm the mind and connect with the body at this stressful but exciting time in any expectant mothers' life. It's a full body workout which is fun and effective!" – Juliet Murrell, House of VOGA